Coconut Oil is extracted from the coconut meat or kernel of matured coconuts harvested from the coconut trees and is high in saturated fats. It is copra the almost-exclusive raw material for producing coconut oil. Mostly divided into unrefined and refined.
Virgin Coconut Oil (VCO) is unrefined the freshly obtained mature coconut meat or kernel, by mechanical or natural means, with or without the use of heat and without undergoing chemical refining.
When compared to Coconut Natural Oil (CNO) refined coconut oil, marginal differences exist with respect to iodine value, saponification value, refractive index, fatty acid profile, and moisture content. Also known as coconut oil non-RBD.
While Coconut Cooking Oil (CCO) also refined coconut oil the same process with coconut natural oil (CNO) but it has go through the RBD process Refined, Bleached, Deodorized.
Indo Coconut is leading coconut oil supplier from Indonesia. Strive our best to commit and integrate all process of our product to have highest quality standard. We export coconut oil to various country with great appreciation from the customers.
VCO | Virgin Coconut Oil
Virgin Coconut Oil
Specification
Color : Normal/No color
Scent : Normal
Taste : Normal
Moisture : 0,10%
Free Fatty Acid : 0,06%
Lauric Acid : 50,45%
Myristic Acid : 18,58%
Packaging : Jerrycan (20-25Lt)
SHIPMENT CAPACITY
20FT Container Capacity
Available to load up to 21-22 MT
CNO | Coconut Natural Oil
CNO | Coconut Natural Oil, Crude Coconut Oil, non RBD
N/A
CCO | Coconut Cooking Oil
CCO | Coconut Cooking Oil, RBD
N/A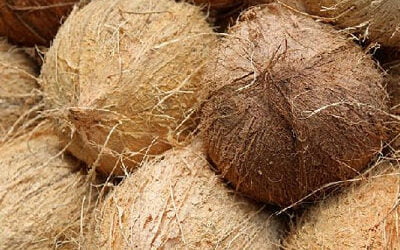 Full husked coconut matured coconuts the husk is removed completely. Semi husked coconut the husk is left intact over the "eyes" of the coconut.