Full husked coconut matured coconuts the husk is removed completely. Fully matured coconuts, but the husks have been completely removed. The shelf life of this variety is slightly less than that of semi-husked ones, but since there is no husk, handling these coconuts can be done easily. These coconuts must be stored in a cool, dry place.
Semi Husked Coconut the husk is left intact over the "eyes" of the coconut. Fully matured coconuts, but after hulling, the husk on the "eyes" of the coconut is intact. This is a sensitive area and by protecting it we can extend the life of the coconut by protecting the perishable area.
Indo Coconut is leading husked coconut supplier from Indonesia. Strive our best to commit and integrate all process of our product to have highest quality standard. We export full husked coconut and semi husked coconut to various country with great appreciation from the customers.
FULL HUSKED COCONUT
-Mature
-Full husked
-Weight 0,8-1,2kg
-Brown light color
-Packaging 30 coconut in one jute bags or as customer request
SEMI HUSKED COCONUT
-Mature
-Semi Husked
-Weight 0,8-1,2kg
-Brown light color
-Packaging 30 coconut in one jute bags or as customer request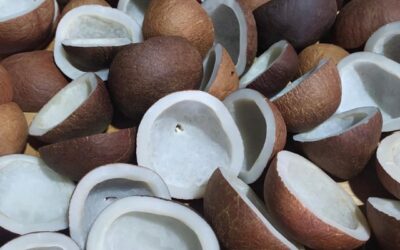 Copra, Copra flakes, Cocos nucifera. Copra is valued for the coconut oil from which it is extracted and the resulting residue, coconut cake. Copra refers to the